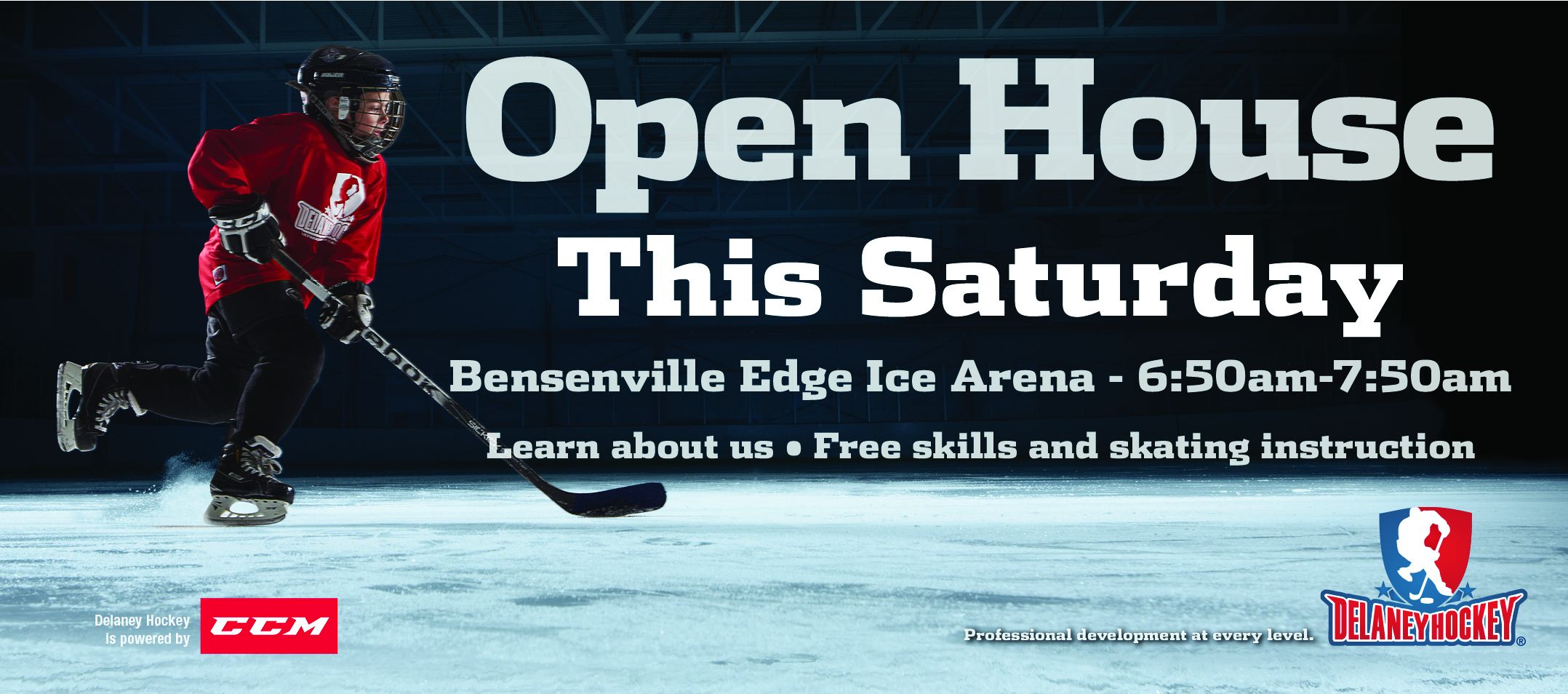 Bensenville residents, we're coming to you! We're excited to continue our rink expansion and host weekend drop-ins at the Bensenville Edge Ice Arena located at 735 E. Jefferson Street. On Saturday, October 21, we're hosting a free skate for all ages! Come to the rink for extra ice time and work on the skills you're trying to perfect.
Players will get the same level of expert coaching as at our rinks in Lincolnwood, Mt. Prospect, Downers Grove and Wilmette, with coaching provided by renowned coaches with varying backgrounds. Our coaches have experience in the NHL, AHL and collegiate levels, making them a well-rounded group. Coaches will guide players through various skills and drills, as well skating and agility practice. Goalies are welcome, and will need their own full set of equipment. 
We welcome all levels to Bensenville drop-ins on Saturday and Sunday mornings at 6:50 a.m. We hope to see you on October 21 and in the weekends to follow! Register here.